In this article, we'll see how to add a modular (configurable) furnishing item to your project.
Go to the Components window , then open the Furniture section and the Kitchen section.

Then, select the Cucina Modern (Modern Kitchen) model: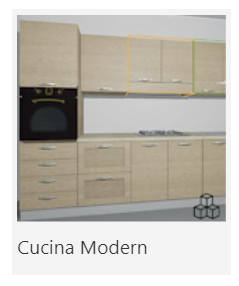 You will now see a list of the different base pieces available in this kitchen model (see image on left).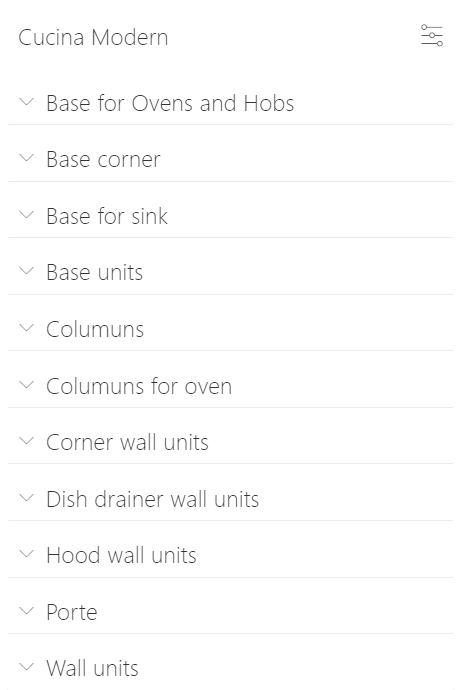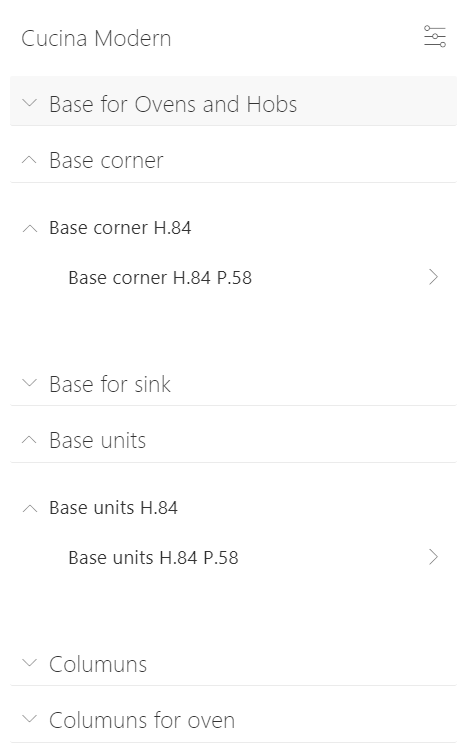 In the right image, you'll see the next step of classification within the kitchen model, in this case, showing different heights and depths for the specific pieces available.
Different models may have specific classifications, depending on the catalogue from which that specific model comes.
Once you click into a final category, you'll see a list of the single articles that match your category filters (the categories, in this case, go: cucina modern -> base units -> base units h.84 -> base units h.84 p.58). In our case, there are 5 pieces available, as you can see in following image: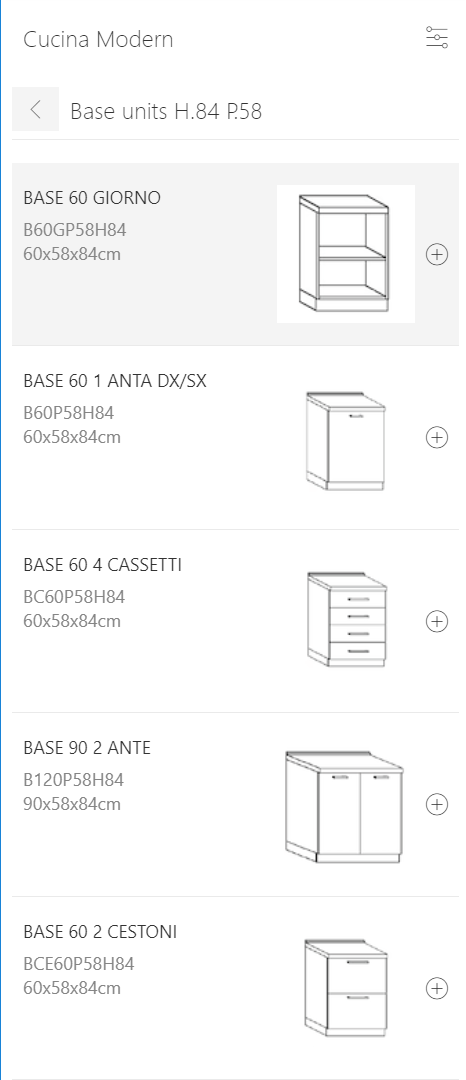 While static 3D objects can be added to the project with drag&drop, to add a modular furnishing item to your project, you need to click the '+' button you see on the left side of their preview image:

If it is the first modular furnishing item in your room, you'll find it right in the middle of the room; you can drag it to the desired position along any wall. If there are similar items that you have already added to your room, the Application will link new items to the existing ones, following the specific indications of the configurable system of the model; for example, base units will be connected to other base units, wall units to wall units, columns to columns, etc..
We suggest staying in the Layout window if you're building a kitchen, as kitchens usually require you to work on more than one wall at a time. If you're creating a furniture composition for the bathroom, working in the 2D window may be beneficial (as you can see the furniture in front of you) and also because you can easily change an item's elevation.