In this article, we've seen how to create inner walls which are connected to the main walls of the room and have the same width and height as the perimeter walls.
But what if we need to draw a wall which is not attached to the main walls of the room or has to have a different size, such is the case with a half-height wall?
You can use the command Small wall, as shown in the next image. Click on any wall of the room and select Add masonry object from the popup menu.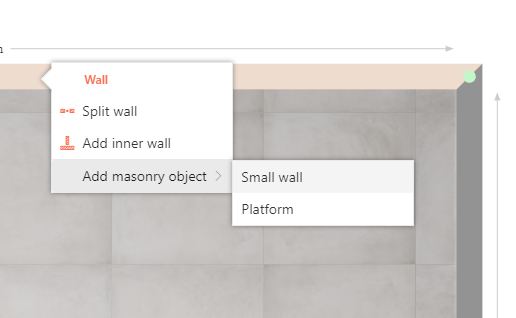 You can now choose either Small wall or Platform. Both of them are rectangular 3D objects which be sized and tiled any way you want. The next image shows the default small wall the Application draws for you. We'll soon change its size. If the small wall is selected, it is outlined in green: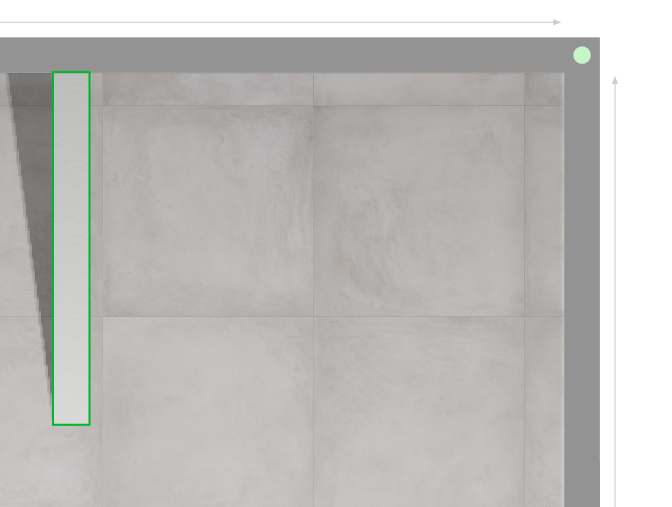 If the small wall is not selected, click on it. On the right side of the screen, the Property Grid allows you to change the available properties, such as width, height, and depth: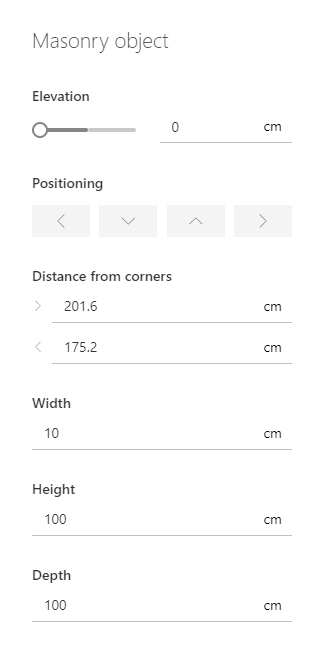 Once the size is what you want, you can move and rotate the wall to position it where you need (it is recommended to move the wall while in the Layout window).
Switch to the 3D View if you want to start tiling its faces. The next image shows you a small wall tiled with a 60x60 tile (approx. 24"); the size of the small wall is 120x60x120 cm (approx. 48" x 24 x 48"):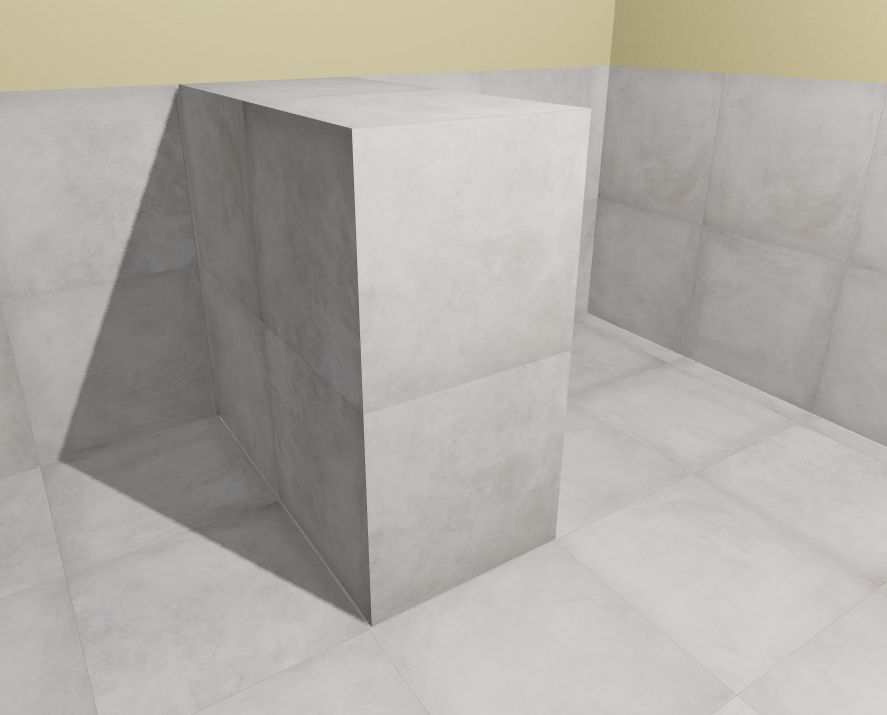 Following the same steps, you can create a Platform.